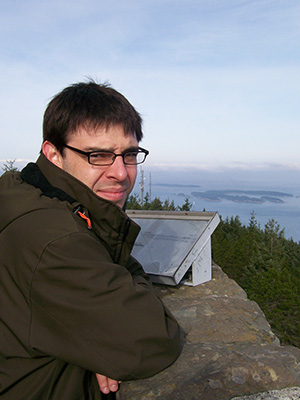 Photo by Shannon Yager-Hayes
Howdy...
You are probably wondering why I always put an R. in between Cory and King. The answer is because the name Cory King just doesn't look as "right" as Cory R. King. In other words, I'm kind of a wanna be design nerd.
The Story
I'd bore you with all the gory details of my life between this instant and birth, but needless to say, stuff happened. Here are some highlights:
First Computer

Favorite Beer

Fact

Given a choice, I'll usually use paper

Best Childhood Engineering Feat

Along with a friend any my brother, I constructed a tree house in my parents back yard that was over 65 feet in the air. Built so strong, it remianed in the tree for almost 15 years until a massive windstorm sheared the top of the tree, brining the treehouse down with it.
Anything else?
I better go eat. Someday I'll fill this in further.